If you have driven by the corner of Lincoln Meadows Parkway and S. Twenty Mile Road (near Lowes Home Improvement Store) in Parker and noticed a large white building (with no sign) and wondered "what the heck is that"?  Wonder no longer.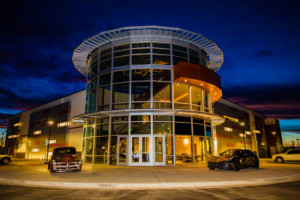 The Vehicle Vault is open for business!
The first of it's kind classic/rare/exotic car museum in this area features dozens of automobiles dating back 100 years or more.  Affordable admission is offered to the public to come in and see the fine collections of cars.
Members of the Karen & Company Realty team recently toured the facility and found it fascinating.  First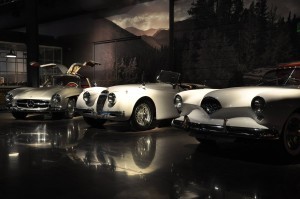 of all, it's much larger in the inside then it appears from the outside.  The main hall is over 20,000 sq. ft. and houses all of the museum exhibits.  Spend as much time as you would like checking out the vehicles (you are reminded not to touch numerous times-ha!).  You are almost transported in time reading about the history of each vehicle.
The facility has regular special events for car clubs. They have meeting and event space for groups the size of 20 all the way up to 700.  Thinking about getting married? What a place to have your ceremony and reception!
The Gallery is just the first phase of this facility.  Plans have been made to construct a Village area on the gr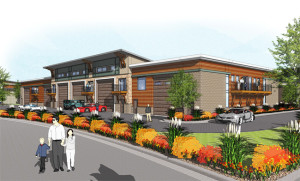 ounds.  These buildings will house custom garage condominiums that will be sold to the public. Owners will have a place to keep and maintain their collections.
The Vehicle Vault has been a great addition in the Town of Parker.  Very unique and offers something for everyone!  To find out more about this great facility, click here.
Thanks so much for visiting our blog!
---
Karen & Company Realty is one of the top real estate leaders in Douglas County, CO.  Ranked the #1 Real Estate Agent in Parker, Colorado in 2013, 2014 & 2015 and the #1 Real Estate Agent in Stonegate Village for over 9 years!  Should you have a need for assistance with either buying or selling in the area, we'd love to help! Please give us a call at 303-798-2290, email us at [email protected] or click here to contact us.