Know The Difference!
If you li
ve in the Parker, CO area, you and your neighbors were probably pretty excited when the new King Soopers Marketplace store opened last month.
Excited because it cleaned up a corner on Parker Rd and Cottonwood that had gotten pretty messy the past few years and thrilled because a grocery store was really needed in that area.  
But, you also probably asked yourself, what is different about a King Soopers Marketplace store and the King Soopers stores we are used to shopping at?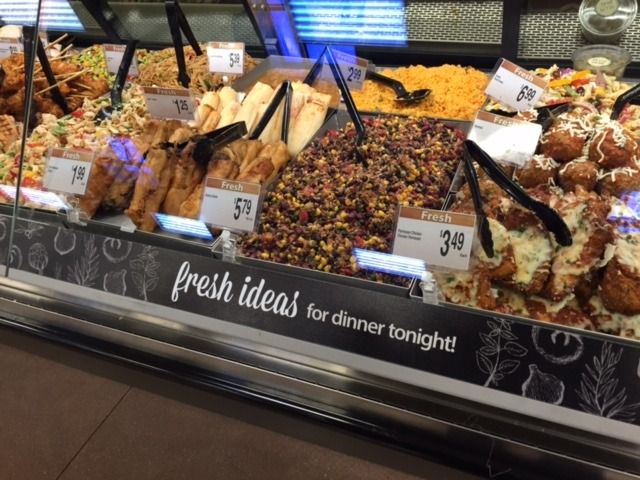 First, the Marketplace store is HUGE!  Like nearly 125,000 square feet big!  The King Soopers stores we all grew up with are about half that size.  
A Marketplace store goes on and on and on! Because of the square footage, the aisles are much wider, so no more bumping carts and having to wait behind that couple as they discuss what mayo to get.
It features a drive-thru pharmacy, a Starbucks, as well as a minor medical clinic. Then, there's the groceries and food!
Step on up to the full service deli.  And by full service we mean everything from slices of fresh roasted turkey to chicken Parmesan and macaroni salad to a full course dinner!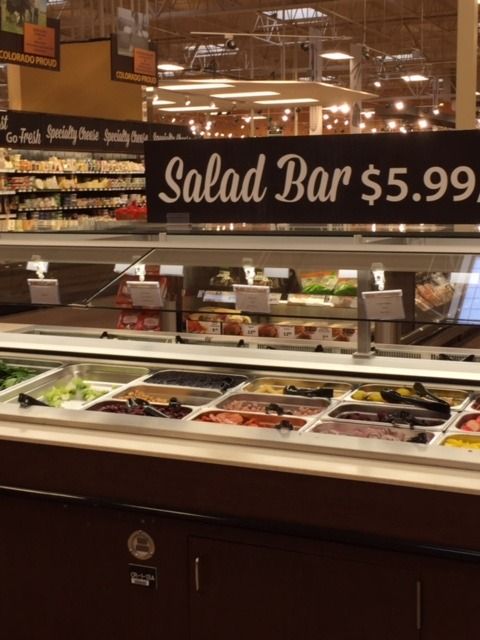 You will also find a healthy salad bar, a not so healthy wing bar, full of different flavors of chicken wings and, our favorite, a sushi bar!  
It's all made fresh daily, and made to order on-site too.
The sign says it all!
Once you get your groceries, a King Soopers Marketplace store also has just about everything you need to make your meals.  From making cookies for the kids, to your morning coffee, you can find what you need here.  And, all at prices comparable to other department stores.
You can also pick up tablecloths, napkins, plates, and flatware to set a pretty table for the delicious meals you either create on your own or picked up ready-made.
The King Soopers Marketplace store is really a one-stop shopping experience! 
There are several aisles full of clothes and shoes for the whole family.
And watch out parents!
There are several aisles full of quality, name brand toys!
The King Soopers Marketplace seriously has it all! If you haven't stopped into the new store yet, you should soon!  Just make sure you put on your walking shoes!  Or, you can pick those up there too!
---
K
aren & Company Realty
 is one of the top real estate leaders in Douglas County, CO.  Ranked the #1 Real Estate Agent in Parker, Colorado in 2013, 2014 & 2015 and the #1 Real Estate Agent in Stonegate Village for over 9 years!  Should you have a need for assistance with either buying or selling in the area, we'd love to help! Please give us a call at 303-798-2290, email us at
 [email protected] or click here to contact us.
---