What EVERY Buyer Should Know
B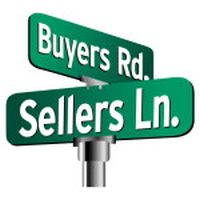 uying a home in South Denver should be exciting and fun.  Many times it can turn into a long period of frustration.  How can you prevent that from happening?  Just a little pre-planning is all it takes! Follow these five steps and be on your way to buying a new home! 
1. Find a real estate agent that you like, trust and employ them
Don't just call the agent on the sign of the house you want to see.  They work for the seller, not you.  In addition, they negotiate buying and selling homes every day of the week.  You will not be at an advantage by not having your own agent.
You may not know that many houses in a certain neighborhood have been having specific problems or you may not be aware that you should have negotiated a home warranty, etc.
A strong local agent will be able to advise you not only on the contract aspects of the purchase, but should be able to educate you on the local nuances.
2. Get preapproved by a lender
Real estate agents hear all of the time from buyers that there should be "no problem"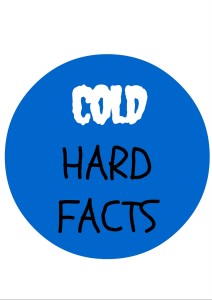 with them getting approved for a loan, that they have already talked to someone and that maybe they will go to the bank that they have their checking account in because they are sure to get the best deal.
HERE ARE THE COLD HARD FACTS!
You won't necessarily get the best deal at  your bank.  They have no reason to give you the best deal.  Instead, talk to your agent.
He/she deals with lenders every single day and should know of a few to recommend to you.  Give them a call and get preapproved.
DO NOT OVERLOOK THIS KEY COMPONENT!
Don't just have a conversation.  You may be surprised at what you can or cannot afford.  Plus, once you find that perfect house, you will have the preapproval in hand.  Sellers won't really consider you as a serious offer unless you have such a letter.
3. Drive around neighborhoods that you might be interested in at various times of the day.
You would be surprised at how a neighborhood can change at night.  For instance, you may look at a very quiet neighborhood at 10am in the morning, but when you drive by later that evening, kids could be out playing or cars could be parked on the streets, etc.
A totally different feel which could be good or could be bad.  Talk to the neighbors and see what they say.  You would be shocked at what some people will tell you!
4. Make a list of Must Haves and Would Be Nice items.
Know what you are willing to compromise on and what you absolutely can't do without.
If you need to have four bedrooms, don't settle for three or six months later you could be regretting your purchase. At the same time, just because your dresser doesn't fit on a wall doesn't mean you shouldn't buy a house.
Look at the neighborhood, the lot, the upgrades, the floorplan.  Furniture can be changed.
5. Be flexible with your showing times.
Just because you happen to be sitting outside a house doesn't mean that the sellers can vacate it at that very moment to show it to you nor does it mean that your agent can drive across town to show it to you either.
Try to plan ahead and maybe see more than one house at a time.  Picking out houses to see at the last minute is stressful for everyone involved, including yourself.
For more information on this South Denver homes for sale, please click here.
Thanks for visiting!
---
Karen & Company Realty is one of the top real estate leaders in Douglas County, CO.  Ranked the #1 Real Estate Agent in Parker, Colorado in 2013, 2014 & 2015 and the #1 Real Estate Agent in Stonegate Village for over 9 years!  Should you have a need for assistance with either buying or selling in the area, we'd love to help! Please give us a call at 303-798-2290, email us at [email protected] or click here to contact us.