We are often asked if it's worth spending the money on a home inspection. Especially if a buyer is buying a brand new home. Our immediate answer is
YES!
Typically, a home inspection is about $350 -$450, depending on the size of the property. A radon test will run you about another $150.  In the scheme of things, that is a very small percentage of the total purchase price of the property. A home is one of the biggest investments you will ever make so we would never suggest skimping on the inspection phase.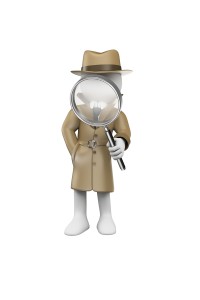 Also, many buyers want their uncle, brother or friend to do the inspection because they are really handy. Again, we wouldn't risk it. Unless the person is doing inspections on a routine basis and knows the latest issues and solutions out there, we always suggest getting a professional inspector. You wouldn't want your friend to look over a major issue and discover it completely on your own, after you have purchased the home.
New homes? Absolutely have an inspection. Remember, contractors are people, too. Mistakes can happen. We hear horror stories of what people find in their attics, in their ducts, behind walls, etc. after they have lived in the home and are perhaps doing renovations. We've had water pipes not connected to the main sewer, gas leaks in the hot water heaters and foundation issues all discovered during these new home inspections.
In other words, spend the money and do an inspection! If nothing else, it will give you peace of mind that your soon-to-be large investment is worth every penny.
---
 Karen & Company Realty is one of the top real estate leaders in Douglas County, CO.  Ranked the #1 Real Estate Agent in Parker, Colorado in 2013, 2014 & 2015 and the #1 Real Estate Agent in Stonegate Village for over 9 years!  Should you have a need for assistance with either buying or selling in the area, we'd love to help! Please give us a call at 303-798-2290, email us at [email protected] or click here to contact us.